Hamilton Onsite Truck Repair
Hamilton Onsite Truck Repair – Truck Repair Services – Hamilton, ON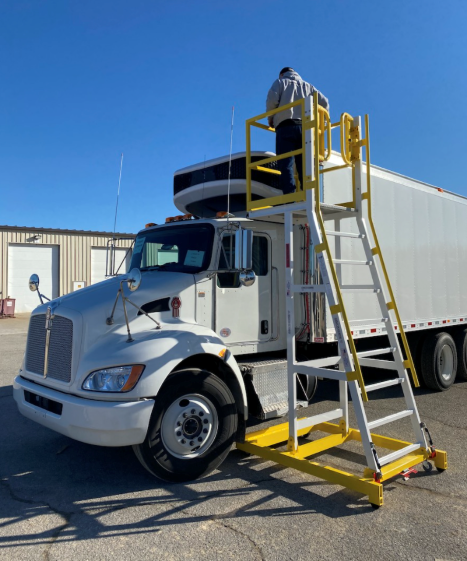 When it comes time for truck repairs, you have a few options. You can take your vehicle to the dealership, search for a reputable repair shop, or try to do the work yourself. While each of these options has its own pros and cons, one option that should be at the top of your list is Hamilton Onsite Truck Repair. Here are just four reasons why you should choose us for your truck repair needs. First and foremost, we have years of experience in the truck repair industry. Second, we use only high-quality parts and equipment in our repairs. Third, we offer competitive prices on our services. And finally, we pride ourselves on our excellent customer service.
So if you're looking for quality truck repairs at an affordable price, look no further than Hamilton Onsite Truck Repair! Reach us at (647) 370-2377!

About

Hamilton Onsite Truck Repair
Hamilton Onsite Truck Repair is your trusted partner in comprehensive industrial vehicle repairs. With our expertise and dedication, we ensure that your fleet stays on the road and in optimal condition. Specializing in a wide range of vehicles, from semi-trucks and buses to dump trucks and even farm equipment, we are equipped to handle almost any type of repair you may require.
We provide convenient mobile service. Say goodbye to the hassle of towing, as our skilled technicians bring our fully-equipped trucks directly to your location. Whether you're on the highway, at a construction site, or on a farm, we come to you, to minimize downtime and maximize efficiency.
Experience prompt, reliable, and professional repairs with Hamilton Onsite Truck Repair. Trust us to keep your vehicles running smoothly, so you can focus on what matters most: your business. Contact us today to schedule your repair and get back on the road with confidence.
Hamilton Onsite Truck Repair: (647) 370-2377.
Hamilton Onsite Truck Repair

Services
The Right Choice For Ontario Truckers
At Hamilton Onsite Truck Repair, we take immense pride in our exceptional truck repair services that transcend the ordinary. Here's why we stand out:
Our highly skilled team of mechanics holds ASE certification, reflecting their successful completion of the industry's most rigorous examinations. With their extensive expertise and knowledge, they are well-equipped to tackle nearly any truck repair job. Rest assured, your truck is in capable hands with our team.
However, it's not just our mechanics that distinguish us. Our fleet of trucks is also top-notch, boasting state-of-the-art tools and equipment necessary for even the most intricate repairs. We possess a comprehensive understanding of what it takes to restore your truck's seamless operation, and we arrive fully prepared with all the required resources.
When you seek a truck repair service that goes above and beyond, your search ends with Hamilton Onsite Truck Repair. We possess the capability to swiftly restore your truck's functionality, ensuring minimal disruption to your business operations and preventing any delays in your deliveries. Call us today at (647) 370-2377!
Industrial Engine Diagnostics And Repair
When it comes to major engine repairs for your big rig, Hamilton Onsite Truck Repair is your ultimate destination. We recognize the engine as the vital core of any industrial vehicle, and our skilled technicians are equipped to maintain its optimal performance.
Big rig engines are intricate systems that demand meticulous attention to various components, including fuel injectors, turbochargers, pistons, and oil pumps, among others. With our team of ASE-certified mechanics, well-versed in repairing both diesel and gasoline engines, you can be confident in the smooth and efficient operation of your truck. Trust us to deliver superior engine repair services tailored specifically to your big rig's needs.
We work on brand names such as:
Hino

Detroit Diesel

Cummins

Caterpillar

Navistar

Deutz

Volvo
And lots more.
Contact us when your industrial engine—Diesel or gasoline—goes on the fritz. We'll have her sounding like new again in a speedy order.
Fleet Service
Hamilton Onsite Truck Repair knows how critical it is to maintain a flawless fleet that ensures uninterrupted business operations. That's why we provide unparalleled fleet services that prioritize your deliveries.
Regardless of whether you possess a small fleet or a biggie, we have the expertise to meet your requirements. Our fleet maintenance services encompass a wide array of offerings, including oil changes, tune-ups, brake and trailer inspections, repairs, and much more. We will devise a personalized maintenance schedule tailored to the distinctive needs and budget of your business. Count on us to keep your fleet in optimal condition, allowing you to navigate smoothly through your operations.
Entrust us with your fleet maintenance services and experience the confidence that comes with knowing your vehicles are in capable hands. Schedule your appointment with us today, and with the burden of fleet maintenance off your shoulders, you can devote your energy to expanding and nurturing your business.
Big Rig Electrical Service
At Hamilton Onsite Truck Repair, we acknowledge the vital role played by a truck's electrical system in its overall performance. That's precisely why we offer comprehensive maintenance and repair services to ensure the seamless operation of your rig. Our expertise encompasses all aspects of electrical systems, encompassing charging systems, lighting, locks, ignition timing, dashboard switches, and more.
Our mechanics possess the knowledge and experience to diagnose and rectify any electrical issue your truck may encounter, regardless of its complexity. Leveraging state-of-the-art diagnostic equipment, we swiftly identify the root cause of the problem, enabling us to provide the most efficient and effective solution to have your truck back on the road promptly.
From inspecting and cleaning connections to checking battery health and testing alternators and starters, we cover all the essential aspects of maintaining your electrical system. With our boys on the job, you can trust that your electrical system will operate at its best, reducing the risk of unexpected failures and ensuring your truck performs optimally.
Hamilton Industrial Transmission Repair
Gear-jammers read on!
At Hamilton Onsite Truck Repair, we understand the importance of a functional transmission for the uninterrupted operation of your vehicle. That's why we provide reliable transmission services when your truck encounters transmission issues.
Our team is equipped with the necessary expertise and experience to tackle a wide range of transmission repairs. We specialize in addressing various components of the transmission, including: 
Casings

Brake bands

Gear sets

Input/Output shafts

Modulators

Torque converters
Rest assured that with our specialized transmission repair services, we are committed to keeping your vehicle on the road and operating smoothly.
Climate Control/HVAC
For top-notch HVAC repair services for your truck, look no further than Hamilton Onsite Truck Repair. Now Canada gets pretty cold, but that doesn't mean you'll never need that A/C. In July and August, the thermometer can crack 30 degrees Celsius. If your rig's A/C isn't keeping you cool, give us a call. We'll come to your location and make the necessary repairs.
But there's more—our expertise extends to heating system repairs as well. This includes addressing issues with the coil, vents, fans, and switches. Our proficient mechanics possess the necessary skills and cutting-edge equipment to handle everything from minor repairs to extensive overhauls.
No need to endure scorching summers or frigid nights while on the road. Reach out to Hamilton Onsite Truck Repair today and schedule your HVAC repair services. We are dedicated to ensuring that your truck's climate control system functions optimally, allowing you to travel in ultimate comfort.
Dial (647) 370-2377.
Brake Repair
When it comes to big rig brake service, we recognize that every component, from the brake pads and rotors to the brake drums and shoes, must be in impeccable condition to facilitate swift and secure stops. When you entrust your truck to us for brake service, we conduct a thorough inspection of each part, leaving no stone unturned, to ensure optimal functionality and performance. Rest assured that with our comprehensive approach, your truck's brakes will operate at their best, providing you with the utmost safety and peace of mind.
You'll get top-notch service for parts like:
Valves

Brake lines

Reservoirs

Chambers

Compressors

Discs

Lines

Trailer brake connections



If you ever encounter a situation where your truck's stopping distance falls short of expectations, don't hesitate to reach out to us immediately. It is crucial to address any issues promptly to ensure optimal brake performance. Dial (647) 370-2377 now!
Trailer Repair And Maintenance
Hamilton Onsite Truck Repair offers comprehensive trailer repair services that encompass a wide range of trailer types, including hotshots, flatbeds, curtain sides, drop-decks, reefers, and more. We specialize in repairing all aspects of your trailer, ranging from the brakes and axles to the lighting, locks, latches, and various other components.
Whether you're facing issues with a malfunctioning brake system, a damaged axle, or a broken latch, our dedicated team is here to assist you. Equipped with the necessary tools and equipment, we will promptly arrive at your location and efficiently restore your trailer to its optimal condition. Count on us to get you back on the road swiftly, ensuring the reliability and functionality of your trailer.
Suspension Service Means A Smooth Ride
Hamilton Onsite Truck Repair understands the crucial significance of a smooth and stable ride in your truck. That's precisely why we deliver exceptional truck suspension services aimed at optimizing your vehicle's performance. Our certified mechanics possesses extensive expertise in handling various suspension systems, including:
Leaf springs

Torsion bars

Shock absorbers

Coil-overs

Coil springs
If you're encountering a rough or bouncy ride, it's essential to have your truck's suspension system inspected. Our skilled team can swiftly diagnose any issues and proceed with necessary repairs or replacements, ensuring a comfortable and stable ride for both you and your cargo. Trust us to address your truck's suspension needs, providing you with an enhanced driving experience and improved overall performance.
Fixing All Kinds Of Trucks
If you operate an industrial vehicle and encounter any issues, there's a high likelihood that we can provide the necessary repairs. What sets us apart is that we offer onsite services, bringing our expertise directly to your location. We have assisted numerous companies, including:
Penske

UPS

Fedex

Amazon

Landstar

J.B. Hunt

XPO Logistics

Werner



We are committed to supporting fellow businesses because we understand the importance of keeping operations running smoothly. Your business serves customers just like ours, and it is this collective effort that keeps Canada on the roll. When it comes to ensuring the uninterrupted movement of your trucks, make the choice to rely on Hamilton Truck Repair.
Fast, Friendly Response
Our team is not only skilled and experienced but also known for their friendly demeanor and good-natured approach. Our dispatchers are dedicated to providing exceptional customer service, ensuring your repair needs are addressed promptly and efficiently.
Our mechanics maintain a positive and helpful attitude throughout the process. You can always expect a pleasant and professional experience from start to finish. Your satisfaction is our top priority, and we strive to exceed your expectations at every turn.
Whether you need engine repairs, electrical system diagnostics, brake service, suspension work, or any other truck-related maintenance, our skilled technicians are ready to assist you. We take pride in our attention to detail, personalized approach, and timely solutions to get you back on the road as quickly as possible. Trust Hamilton Onsite Truck Repair to be your reliable partner in keeping your business moving forward. Contact us today at to schedule an appointment and experience the difference of our professional services.
Areas We Service
Our mobile trucks do get around. We've gotten calls from all over southern Ontario. Some of the places we've traveled to include:
Burlington

Oakville

St. Catharines

Mississauga

Brantford

Cambridge

Kitchener

Guelph

Niagara Falls

Milton



If you think you might be too far away for us to be of help, contact us anyway. You'll be surprised how many kilometers we cover. It's all part of the professionalism at Hamilton Onsite Truck Repair. Call us today at (647) 370-2377!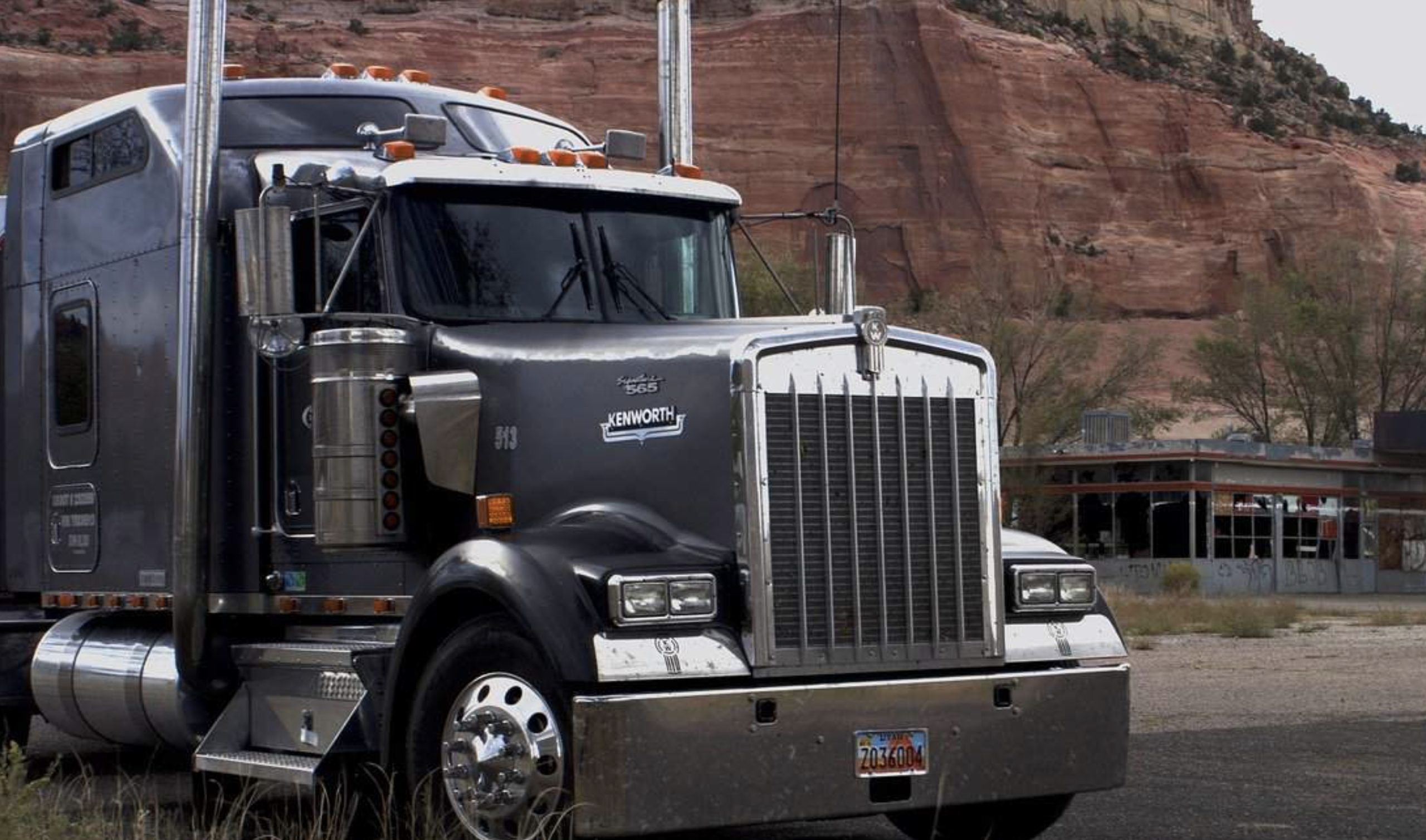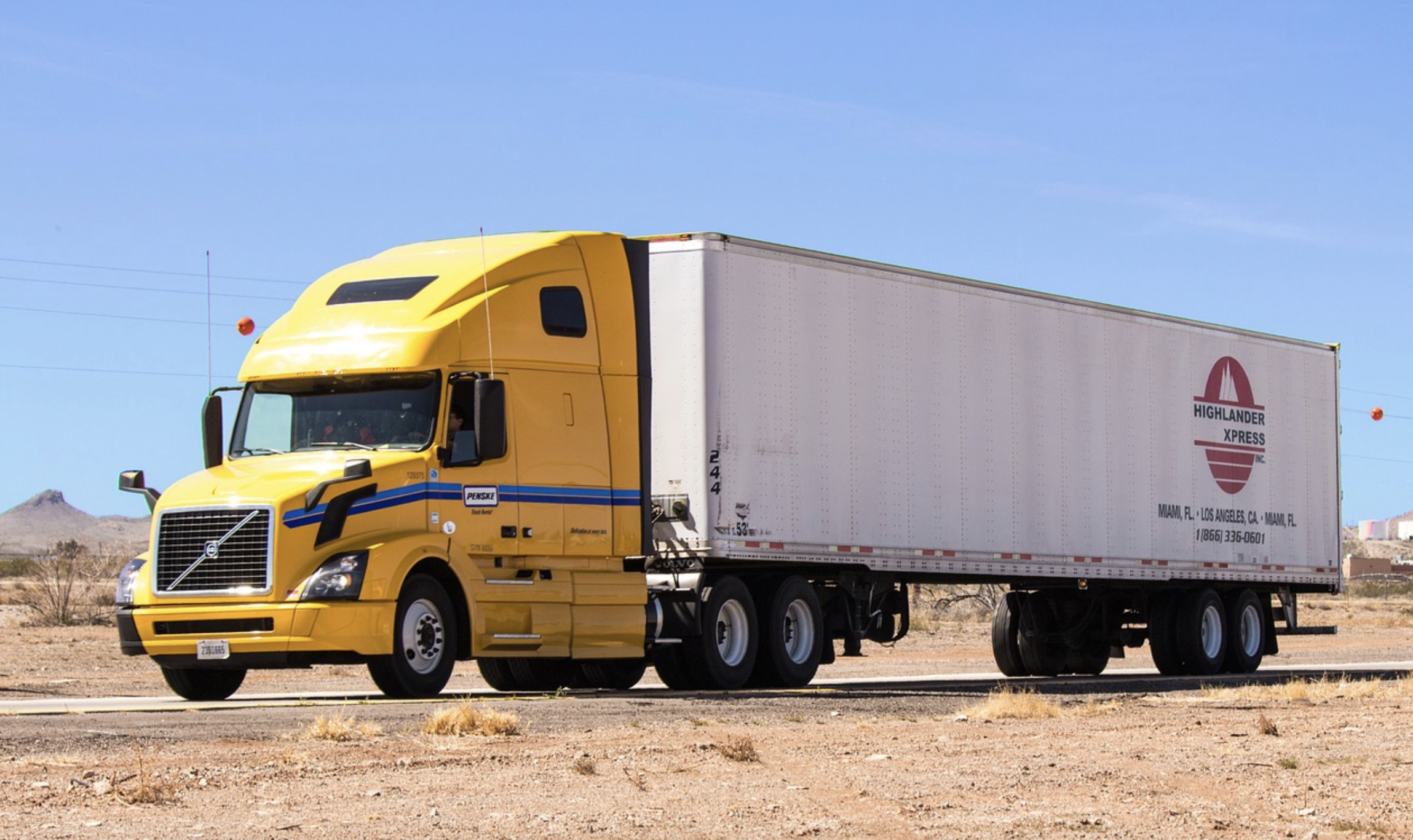 Contact Us Today!
Hamilton Onsite Truck Repair is the perfect choice for busy professionals who need a truck repair on the go. Their dedication to customer service, professional expertise, and prompt services make them a top-notch choice for truck owners looking to save time and money. With their extensive experience in the industry, they are equipped to provide quality maintenance and repairs with no problem. Whether you need a minor tune-up or major repair work, you can trust Hamilton Onsite to take care of all of your needs quickly and efficiently. So don't delay – contact Hamilton Onsite Truck Repair today and get your vehicle back on the road as soon as possible!
Contact Hamilton Onsite Truck Repair at (647) 370-2377.